Nowadays, the title of top versatile care products belongs definitely to cosmetic butters. Such products come straight from the nature and hold good as universal cosmetics for hair, body, face, hand, feet, fingernails and all that jazz care. What are their advantages? They do not cause allergies, are natural, and have plain composition (mainly fatty acids, vitamins and minerals). Let us introduce four, the most popular cosmetic butters for hair care – Shea, Jojoba, Coca and Coconut.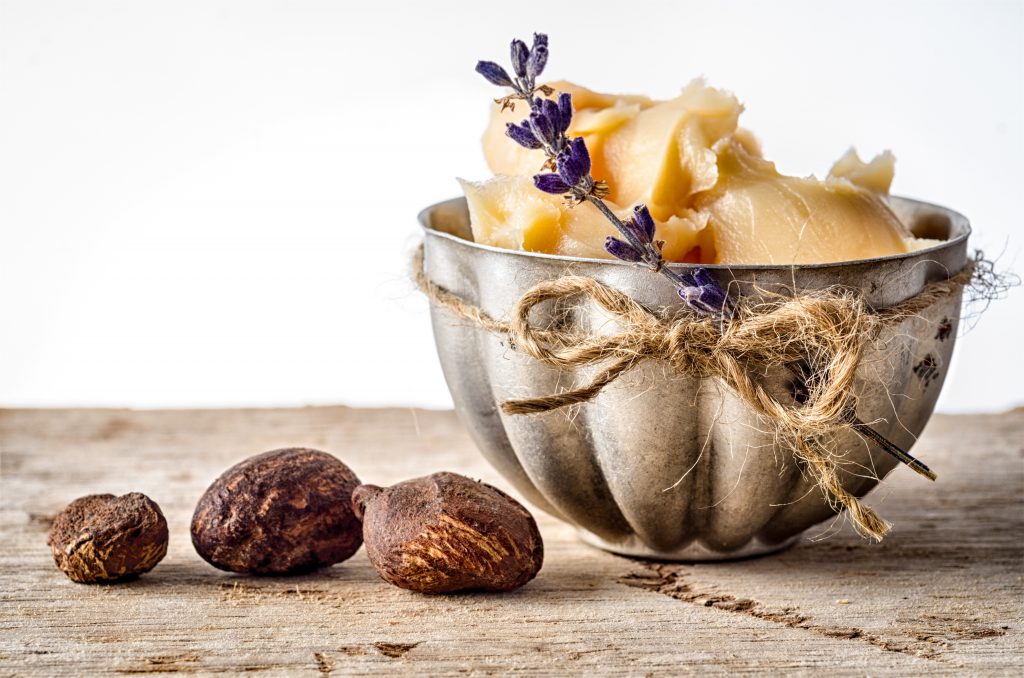 SHEA BUTTER (KARITÉ)
It is considered as a universal vegetable oil applied for body, face and hair care, which greatest advantage is deep nourishment. Although the butter has solid consistency, it melts easily in contact with skin. This butter obtained from seed of African tree is a synonym for veracity of vitamins which hold good on super dehydrated, sensitive and problematic skin. Regular application of Shea Butter helps reducing cellulite. When applied to hair, Shea Butter brings relief, nourishment and vitality.
JOJOBA BUTTER
At room temperature, Jojoba Butter resembles oil, however, it becomes denser at 7 degrees Centigrade (has buttery consistency then). It is characterized by containing great amount of emollients, which facilitate absorption and protect against uncontrolled water loss. Actually, emollients are able to smooth skin considerably. What is more, diversity of E vitamin and antioxidants makes Jojoba Butter able to moisture, soften, elasticate and regenerate human cells. It is suggested using Jojoba Butter as a hair-conditioning product, the aim of which is providing hair protection from aggressive external aggressors. Moreover, when treated with the butter, hair becomes well-moistured. Normalising of sebum production follows as well.
COCA BUTTER
Extracted from seeds of American chocolate-tree, Coca Butter has exceptionally solid consistency. It does not melt in hands well, therefore it might be a little bit troublesome to apply the product on hair and skin. Furthermore, this natural butter is rich in Omega-9 fatty acids, which deliver moisture to hair and skin. Additionally, it provides protection to hair against harmful UV radiation as it limits action of free radicals. Despite being an amazing hair nourishing cosmetic, Coca Butter is recommended to pregnant women as a product counteracting development of stretch marks.
COCONUT BUTTER
Obtained due to cold pressing process of coconut flesh, Coconut Butter is a diversity of fatty acids, vitamins, minerals and other nourishing substances. Despite being one of the most precious natural products used for hair care, it can be also consumed. Coconut Butter treatment is responsible for deep moisture, regeneration and protection of hair as well as delivering antibacterial, antiseptic and antifungal action to skin.